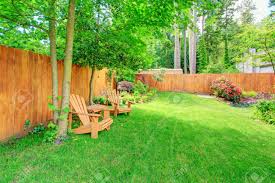 Appearance seems to be everything nowadays, and this is certainly true if you're a home owner or a business owner!
If your business offices or retail space isn't clean in the eyes of the customers who enter your establishment, you may find after awhile that the customers just aren't there any more.
As a leader in commercial property cleaning in Halifax Nova Scotia, Pine Grove Property Cleaning Services will partner with you to help maintain a clean environment for your offices or residential living spaces.
Renovation Cleanup Services
If you had recent renovations done to your business or home properties, our commercial reno cleaning services would be just what you are looking for.
These reno cleanup services include construction cleanup after a house build or renovation of any kind. Pine Grove Property cleaners will customize any cleaning job around your schedule, so whatever works best for you and your business.
Yard Cleanup Services
Pine Grove Property Cleaning can offer you a complete custom cleanup any time of the year for any yard on your property.
We will meet with you to offer a custom yard clean-up service to meet your specific outdoor cleanup requirements and ensure your property gets cleaned up professionally by one of the best property cleanup companies in Halifax Nova Scotia.
We take pride in cleaning up your property whether you need your lawn mowed, trees trimmed, debris picked up, raking, and possibly even garden bed care.
Inquire about all out outdoor property cleaning services at Pine Grove Cleaning in Halifax – 902-449-4456
Yard Cleanup For Summer
First thing we do in Spring, even before Summer hits, is begin by cleaning up the old leaves and dirt in your driveway and around your yard.
No matter if it is a business or home, your property will need to be cleaned up prior to the start of summer. All the dead plant matter, sticks, tree limbs and leaves will be totally gone when we are finished cleaning your commercial property.
All cleanup tasks are prioritized do that all the work gets done whether you are at the office or away from home. We can come in after your staff have left for the day to cleanup the yard around your business as well as cleanup whatever you need inside your business offices.
Pine Grove Cleaning Services in Halifax do it all. We do a number of property cleaning services that you may be interested in including lawn maintenance, pressure washing, commercial cleaning and painting services.
You will want to work with the best property cleaning company in Halifax by hiring "Pine Grove Property Services" – www.pinegroveproperty.com
Lawn Mowing
Pine Grove Lawn Mowing Services in Halifax are passionate about lawn care around your property. The goal of our lawn care team is to do the job right using nothing but professional lawn mowing equipment to get the job done right the first time, and keep it that way!
This includes keeping the blades sharp on our lawn mowers, the carburetors working right on our gas powered lawn mowers, and keeping the batteries charged and powered up at all times for electric and battery powered lawn trimmers of all kinds.
Our rates at Pine Grove Property Maintenance Services in Halifax NS are usually based on the square footage of your yard that we have to maintain.
The best thing to do would be to call to speak to a lawn mowing expert today. Get your customized price for lawn mowing or yard maintenance today for your business or home properties – 902-449-4456